Maine State Credit Union Opens Rockland Branch to Provide Access to Members in the Midcoast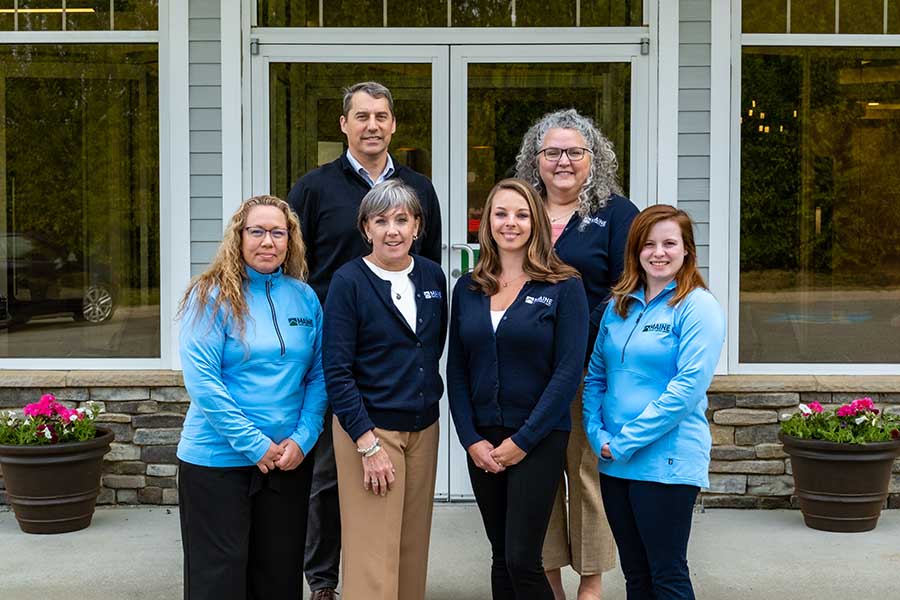 Maine State Credit Union is excited to welcome members and the community to its new branch at 168 Camden Street in Rockland. This full-service location is open for business as of May 30, 2023. Jennifer Chipman and Hillary Jackson lead the branch team, and Jeff Charland heads the commercial business effort.
"We have many members in the greater Rockland area, and many currently travel to Augusta to meet with us in person," said Stephen Wallace, President and CEO of Maine State Credit Union. "The Rockland branch will make it even easier for them to bank, and to get help with other financial needs, whether it is a budget, saving for the next project, or applying for a loan."
Maine State Credit Union is a non-profit that provides banking services to all Mainers. Products include checking and savings accounts, personal loans, vehicle loans, mortgages, and home equity products. Maine State Credit Union also offers business banking products. The Rockland branch is Maine State Credit Union's fifth branch location; the others are in Augusta, Waterville, and Gray.
"We have had members and other interested community members already stop in and open accounts and make deposits," said Shane Abbott, SVP, and Chief Retail Officer. "People are excited to have their favorite local bankers, Jennifer Chipman, Hillary Jackson, and Jeff Charland close by. They are friendly faces that they know and trust. We are excited that they are part of the Maine State Credit Union team."
The branch will be open Monday-Friday from 8:00 – 4:30 P.M. The drive-thru will be available from 7:30 A.M. – 5:00 pm.
Media Contact:
Jennifer Roper
Vice President of Marketing
200 Capitol Street
Augusta, ME 04330
Email: jroper at mainestatecu dot org
Phone: 207-242-4290